The API mindset: tech, product, business and legal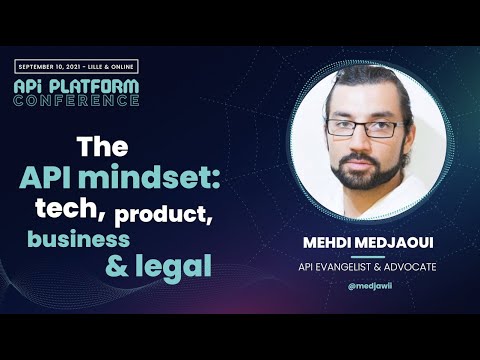 APIs are not anymore only technical interfaces. They are product interfaces, company interfaces, people interfaces, legal interfaces. In this talk, Mehdi will share with you ideas and stories from:
The creation of the first APIs in 1968 and what we can still learn from them today
How APIs become product in the last 10 years enabling the success of great companies like Stripe, Twilio, Sendgrid, Segment etc...
What to understand to build the next 10 years' APIs that will shape our programmable world.